A progressive step forward: OiER is welcoming MAGFA (Information Technology Development Center) as an exclusive partner within the OiER Center of Excellence for Smart and Sustainable Cities. The objective of the partnership is to build a strong knowledge foundation in Iran and support cities on a national level as well as across the Iranian border
Information Technology Development Center of Iran (MAGFA) in partnership with the Presidential Center for Progress and Development of Iran has established Iranian Smart City Excellence Center. The Center is the Iran's official representative in the global network of Excellence Centres set up around the world for Sustainable Smart Cities implementation.
The Iranian Smart City Excellence Center's goals including:
- Developing smart city concepts within Iranian parties,
- Developing local business models for urban smart projects, and
- Facilitation of local stakeholders to international standards and global platforms and indigenizing for Iranian urban administration society
- Two-thirds of people will live in cities around the world by 2050.
- Currently 1.3 million people move to cities every week
- There are 21 MEGACITIES with more than 10 million inhabitants - in 1975 there were just 3 - New York, Mexico City, and Tokyo
- China alone will have 221 cities with 1 million + inhabitants by 2025
This also increases the challenges in urban areas and a wide variety of innovations come together. The question is how to overcome these challenges: How do decision-makers, integrate citizens and the private sector into these processes?
What we currently observe in urban space is similar to what has happened in Formula 1 in recent years. About 20 years ago, success on the racetrack was primarily attributed to the mechanics and the outstanding skills of the driver. Then the digital change started slowly. The car has been turned into a computer monitored in real-time by thousands of sensors, becoming "SMART". So, you can currently react better to the conditions of the race and predict almost every relevant event.
In the same way, digital technologies have started to conquer our cities in the last ten years and create an enormous, digital, and smart infrastructure. Broadband, fiber optic, and soon 5G networks supported by smartphones and tablets, which are becoming increasingly affordable, enable neglected opportunities in a city - from mobility, energy, infrastructure to the health sector. If you connect all these components and add an inexorably growing network of sensors and digital platforms, all of which are connected to one another by increasingly cheaper, more powerful computers, we will find that our cities are no longer just living space, but like high-performance computers act in the open air.
As one of the largest active companies within the ICT field in Iran, Information Technology Development Center known as Magfa is entitled as the Creator of Digital Opportunities within the ICT field which pursues the smart city applications development in Iran through its membership in the OiER network, following the U4SSC implementation framework.
Magfa, as the emerging technologies leading company in alignment with its missions, is currently executing smart city implementation projects in various Iranian cities which are listed as the first smart city projects in the country. Parallel to these activities, Magfa has been involved in other emerging technologies fields such as the Internet of Things (IoT), GIS, Artificial Intelligence (AI), big data as well as blockchain as the correlating and supporting technologies to realize the smart city programs.
The City as Individual
Every city has its own distinct challenges. This means that no solution follows a uniform model, as the priorities in the various regions are very different - but it is precisely this distinction that creates innovation.
These remarkable efforts of MAGFA are a great example of a purpose-driven player in the field of the smart city transformation which also makes it possible to integrate sustainable, digital solutions in a more convenient way. Local municipalities get a better understanding regarding the existing technology spaghetti and gain the opportunity to collaborate with the best fitting solution for their individual challenges.
"We think it's just about setting the right priorities: which is something more than cities who have to run like clockwork. Every city is different, so a solution developed in Tehran (Iran) cannot simply be transferred to Dubai (UAE) or Montreal (Canada)." – Reza Zeinolabedin, MAGFA
Benefits of the Next Generation Smart City
When a digital city is built with a focus on the citizen, small business, enterprise, and local governments, everyone wins. Every stakeholder has access to the same technology as this transformation comes at a fraction of the cost. This disruption could affect long-established markets.
From MAGFA's experience working in the Smart City area, a truly smart and sustainable city requires technology that fades into the background and interactions that are seamless and focused on a positive human experience. The goals of any modern, digital city should center around interactions that respect privacy, a technology that's helpful rather than intrusive, and bandwidth connectivity that just works. Every interaction should be simple and create convenience.
As a pioneer in Iran's ICT field, Magfa's panorama is to visualize the city's future as well as differentiating and creating advantage among them. Magfa strives to offer a unique contribution driven and consensus-based environment, using the latest collaboration tools and facilities following the global standards and guidelines.
Therefore, cooperating with an excellence-driven organization like OIER evolves Magfa's strategies for urban development especially within the ICT field. Moreover, the exclusive connection with the global stakeholders and organizations establishes a mutual and interactive environment, facilitating the implementation of novel solutions based on the recent ICT standards. Hence, considering the Excellence Center and U4SSC implementation program, on one hand, Magfa will be able to promote its national hi-tech solutions to the world and on the other hand improve and modify its strategies, decision making methods, and utilization of products and services regarding the United Nation Organization guidelines towards more sustainable, livable and environmentally friendly urban lifestyle.
"Iran has a great potential of Knowledge, Solutions, and Consultancy Experts in various fields of Road of Smart City Journey, relying on capable human resources and experiences. MAGFA is going to support the best service and solution providers in Iran to Connect them via Center of Excellence and OiER Networking capabilities Globally." – Hamed Moaddab ,MAGFA
The smart city is an integral and strategic approach to the city development in order to solve the current problems and utilizing the widespread and emerging opportunities. In Iran, several different and scattered activities have been done by the governmental organizations and private companies in order to advance smart city efforts in some metropolises.
The above-mentioned excellence center is pursuing three actions towards creating a national smart cities network:
- cooperation development among Iranian smart cities stakeholders and international players,
- promoting technical knowledge and capabilities in design and implementation of smart city in collaboration with international partners, and
- developing a national network for smart cities stakeholders
Considering its reputation, Magfa has pursued the role of empowering the emerging technologies and integrating the solutions among the cities, startups, and SME innovative businesses in a joint collaboration aligned with the OiER Excellence Center for Smart Sustainable Cities.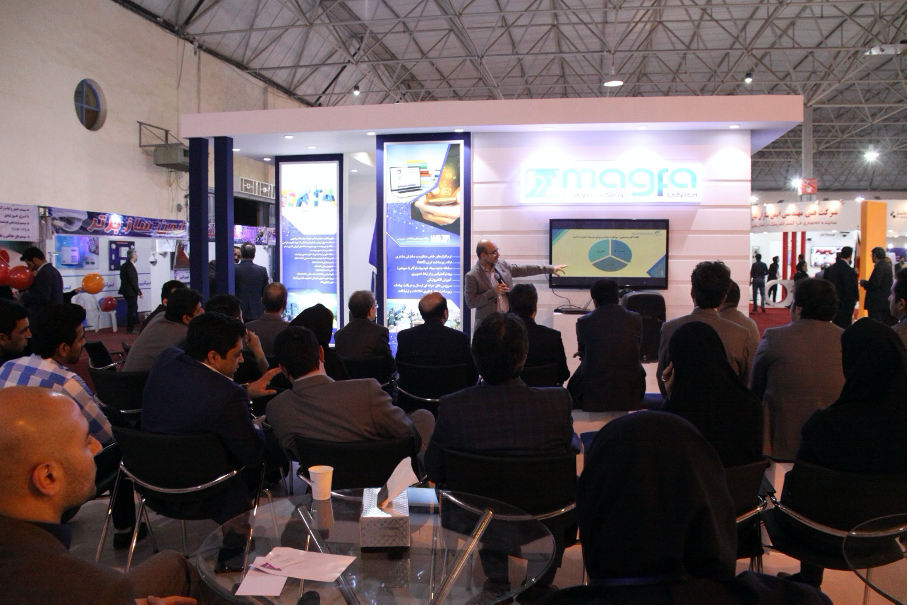 Highlighting Best Practices
Bushehr: A project that was initiated in April 2019 with the main focus on designing the Smart Bushehr development masterplan. The project is the first smart city development in Iran. This project includes four phases which are stocktaking and analysis, smart urban development vision, smart city project definition, and smart city transformation concept. At the end of the project, we will have some prioritized tasks that require investments and implementations. For more information please visit "www.bushehrsmartcity.ir" (a collaborative project with the Austrian Institute of Technology (AIT)).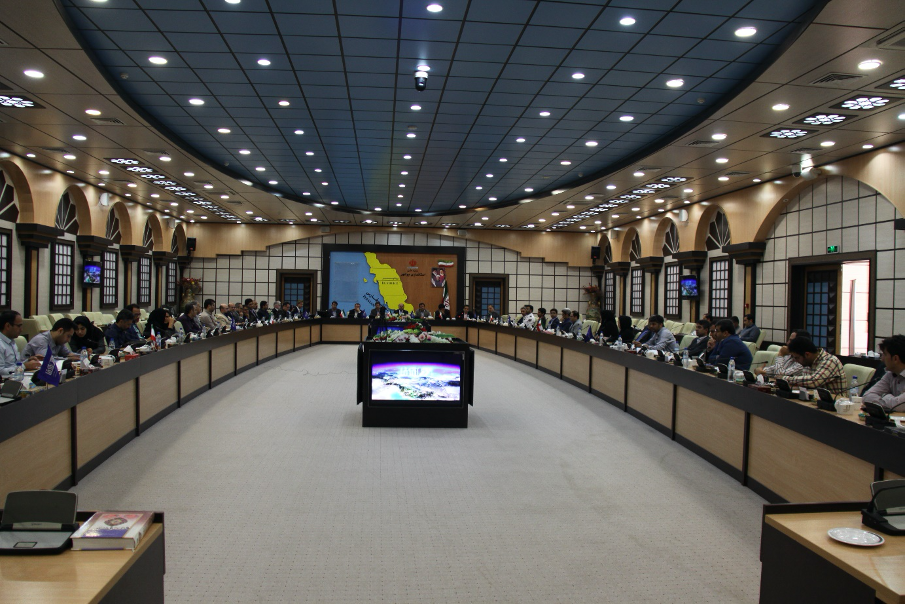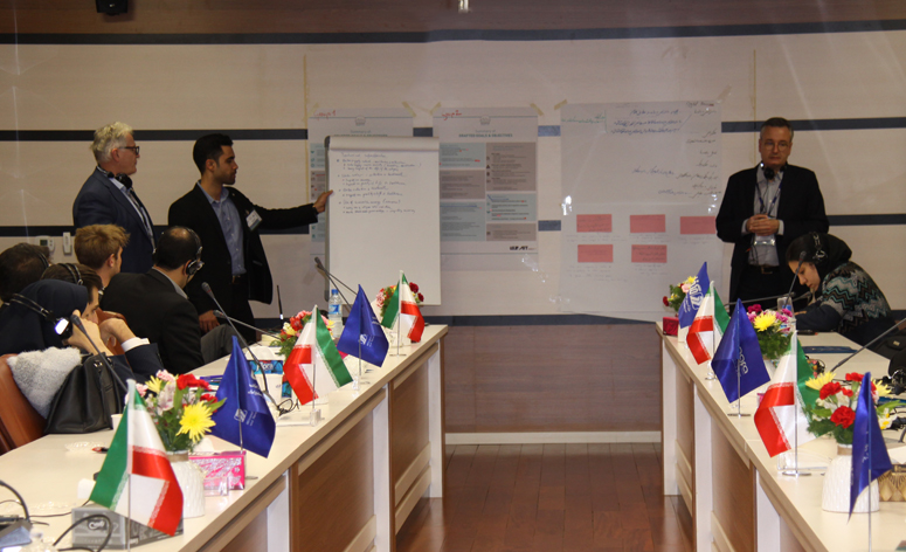 Arak: A newly signed MOU with the local stakeholders (local government and Arak municipality) to design and implement the smart city project. We expect to start the project as soon as possible. However, due to the coronavirus pandemic, we cannot determine a certain commencing date. The project is similar to Bushehr smart city in terms of the requirements for the preliminary design. Furthermore, we will create investment packages to feed the related smart projects as well as the payment systems, smart transportation, smart integrated city management, smart energy, etc.
Tehran: The first smart city e-learning course was designed and prepared by Magfa (the information technology development center) to train the entire employees at the Tehran municipality. The smart city training course constitutes of six general chapters including smart city concepts, smart city architecture and revolutionary technologies, smart city pillars (applications), global experiences in the smart city development, smart city maturity patterns and evaluation, and finally smart city development planning. The course is used to train Isfahan municipality's staff and about to use for other municipalities in Iran. This course is now available for managers, students, technicians, and all people interested in Smart City subject areas. Also, Magfa is developing an RFP for Smart Zones in Tehran, including a feasibility study, business models, business plan, and a PPP framework.
"There are three critical points to develop smart cities in Iran. First of all, the lack of appropriate business models and PPP frameworks for smart projects. Second, city managers are not prepared for urban transformation and using new concepts and technologies. Finally, smart people (smart citizen) is vital for smart development. So Magfa tries to develop Iranian smart cities based on global best practices and local insight." – Mohammad Reza MirzaAmini, MAGFA
Considering its reputation, Magfa has pursued the role of empowering the emerging technologies and integrating the solutions among the cities, startups and SME innovative businesses in a joint collaboration aligned with the OiER Excellence Center for Smart Sustainable Cities. Accordingly, partners in the center of excellence launched a website to inform the parties who are interested. "smarttogether.ir", informs other participators and stakeholders about what is currently in progress in the center and what will be held and happened in the future.
For further information, please contact:
Mr.
Hamed Moaddab
[email protected]
https://www.oier.pro/news/iranian-smart-cities-center-of-excellence-development-opportunity-for-next-generation-smart-cities-in-iran-94/